Regular price
$19.99 USD
Sale price
$17.99 USD
Unit price
per
Sale
Sold out
We've brewed up a body oil that'll have you saying, "Mmm, I'm ready to be a walking gingerbread masterpiece!" 
We've sprinkled in a dash of Cinnamon that's hotter than the latest gossip in the cookie jar. It's the spicy kick that wakes up your senses and says, "Hello, I'm here to make you smell irresistible!"
We've got Ginger and Nutmeg getting cozy, creating a fragrance blend that's like a warm hug for your skin. It's the perfect balance of spiciness that'll have you feeling as snug as a gingerbread cookie in the oven.
We've crafted a scent that's like a warm embrace from grandma's kitchen - Baked Cookie and Vanilla notes that linger like the sweet memories of holidays past. It's the kind of fragrance that makes you want to cozy up with a blanket and a cup of cocoa.
Share
Shipping

FREE SHIPPING ON TOTAL ORDER VALUE OVER $65!
Return policy

All Sales Are Final. No Returns Accepted.
View full details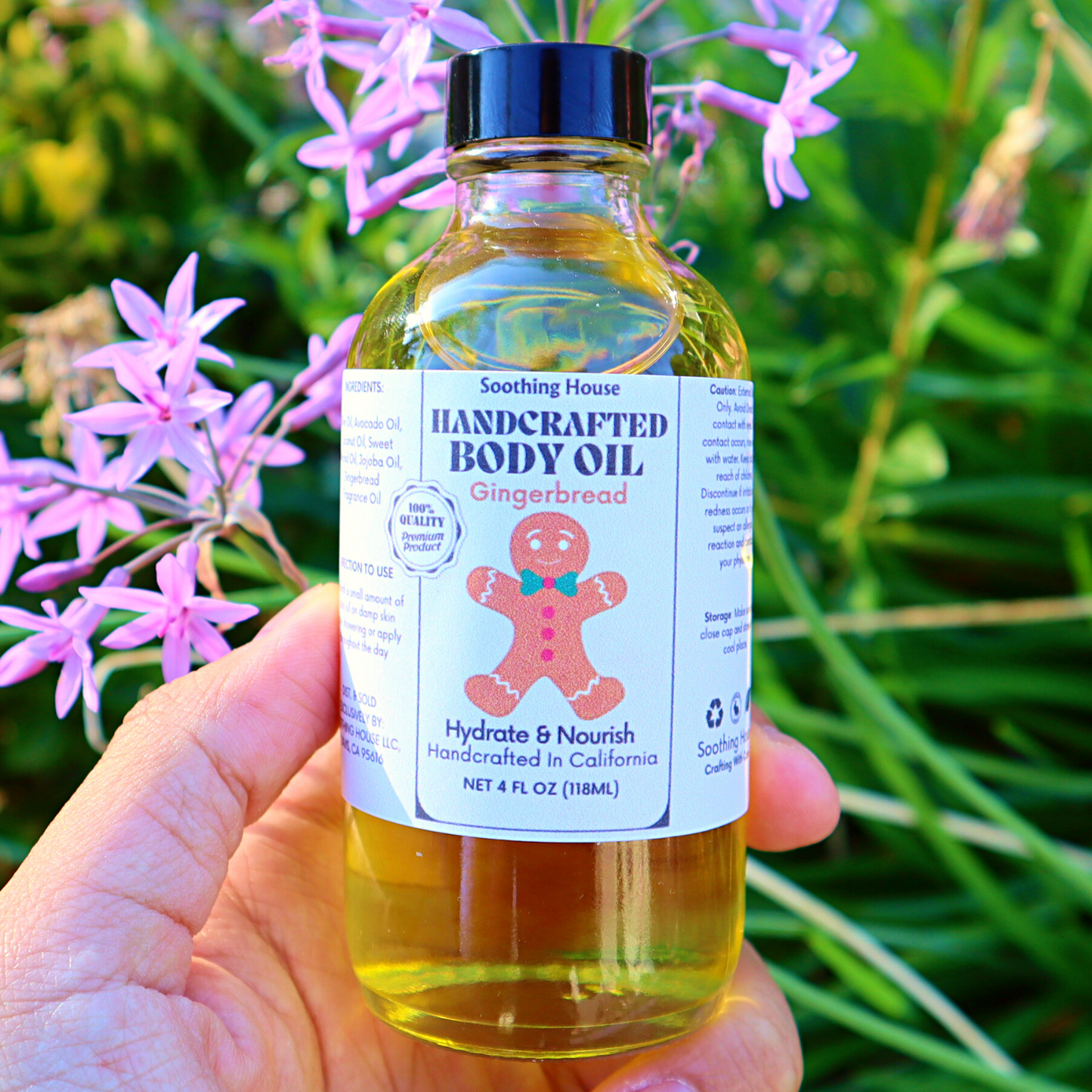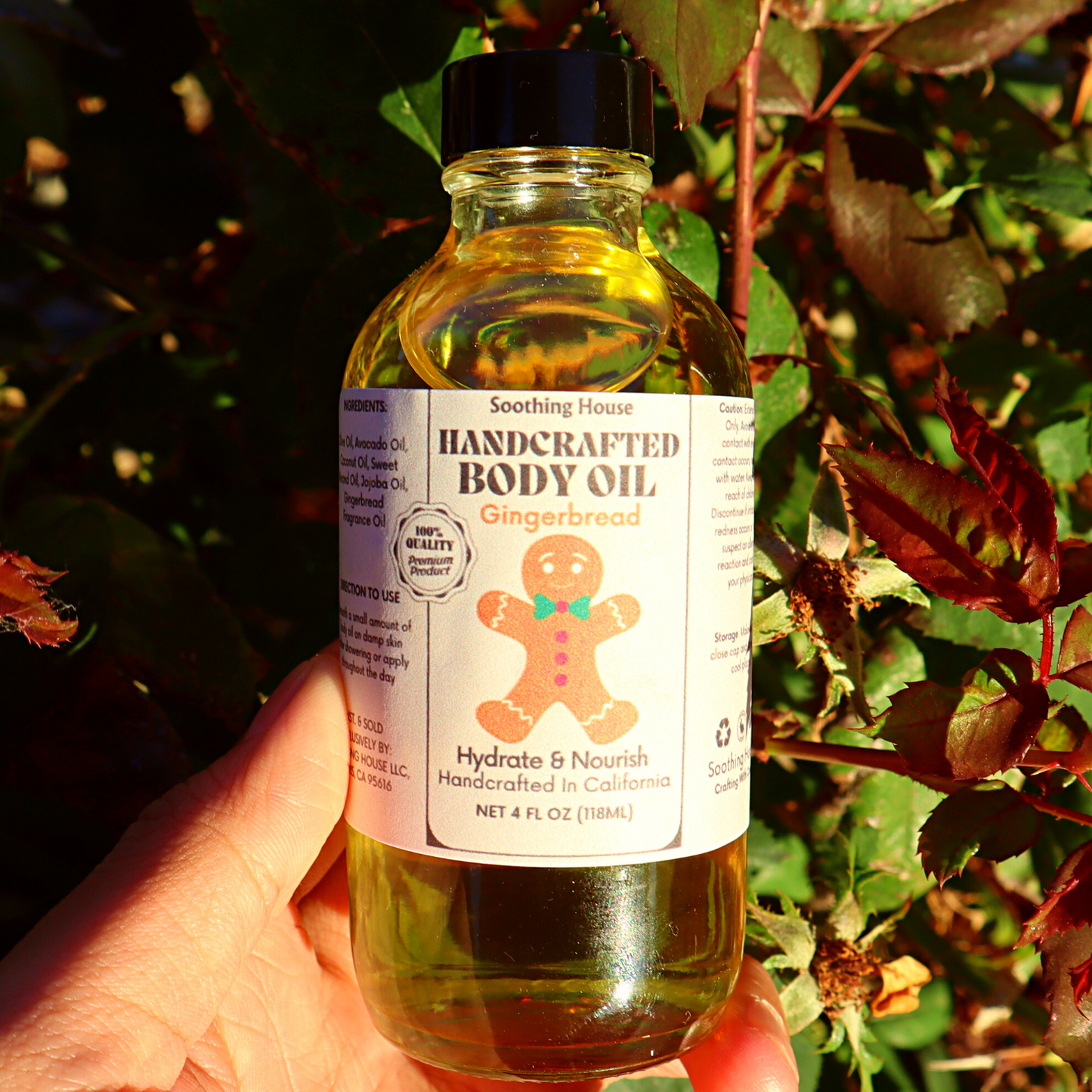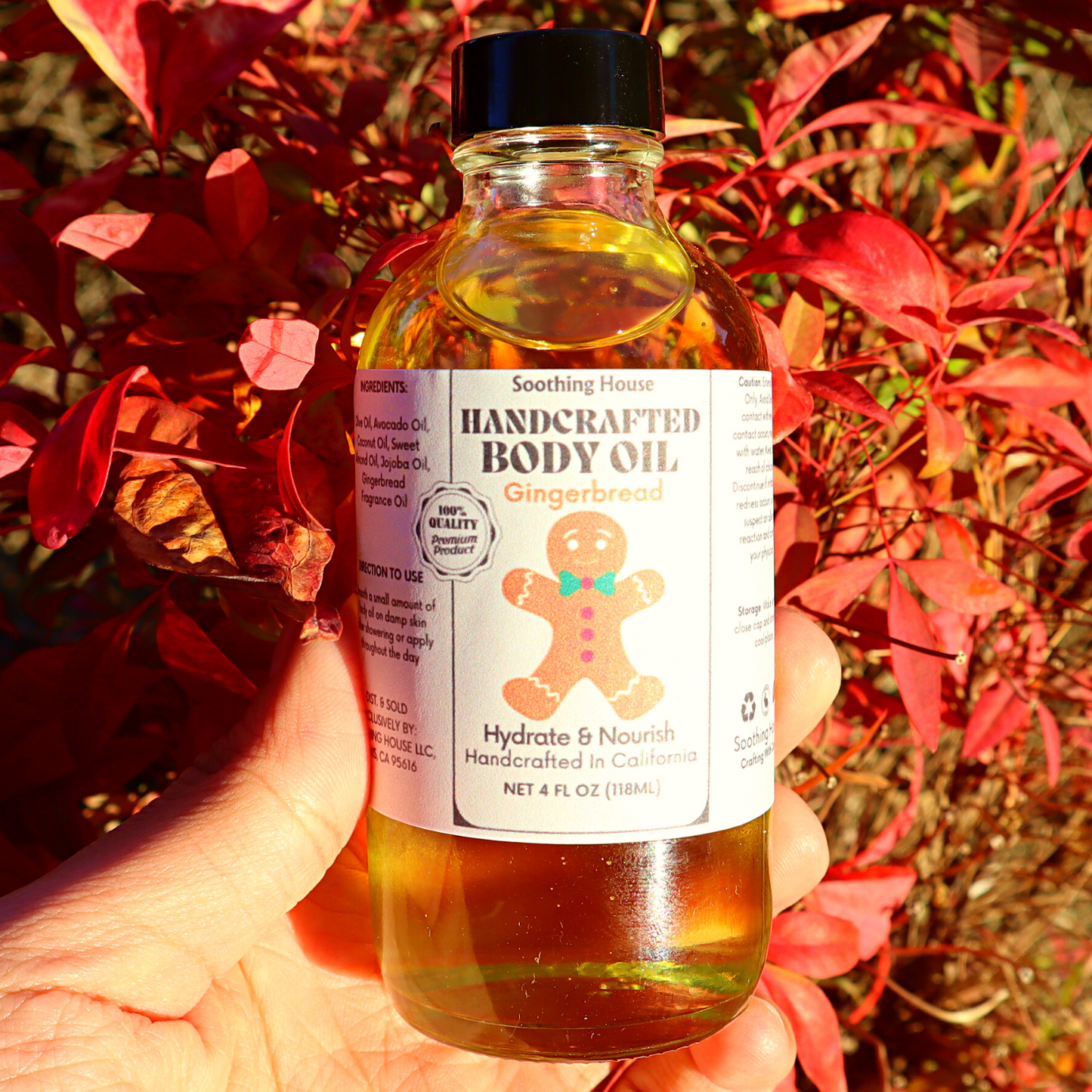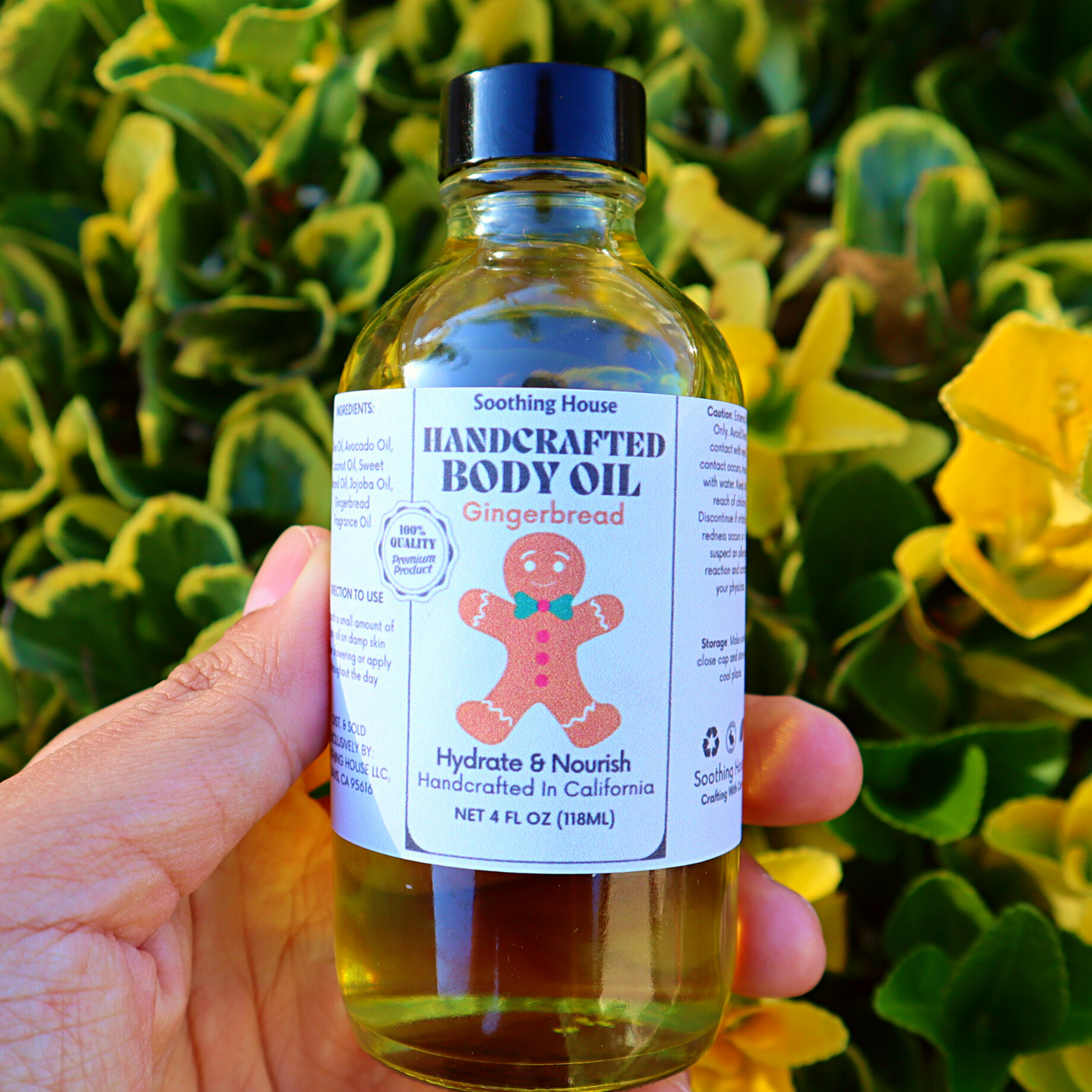 Customer Reviews For Our Products
⭐⭐⭐⭐⭐

I am in love with the products I bought! I gifted the vanilla lavender oil and kept the rose oil and we both love it so so much. Helps ease my eczema and it feels so soothing. Makes my skin incredibly soft and perfect for moisturizing after shaving❤️ - Alina

⭐⭐⭐⭐⭐

The seller is so nice and the products are great! I found them on tiktok and bought this 3pk. I took a bath that evening I got it (which was pretty fast) i used the rose one it made my skin so nice and soft! It felt great. Its more than worth the price! - Cid

⭐⭐⭐⭐⭐

Absolutely love the oils I received !! I've been using it everyday & it's been extremely helpful for my eczema. My daughter & boyfriend decided to use them as well & now it's a part of my entire house's routine. Seller is so sweet & made sure to package the bottles in a way that ensured they arrived in perfect condition. I can't wait to order more! :) - Chole

⭐⭐⭐⭐⭐

Seller is the best I've come across! Communication is fantastic, love the responsiveness. I love the sweet vanilla body oil I got it smells soooo amazing! Shipping is so fast, and the price point is just right. I have KP on my arms and the body oil has softened it up, will definitely be a repeat purchase for me! - Cierra

⭐⭐⭐⭐⭐

I placed an order, I don't remember what date exactly…but it was shipped out the next day. Sent a message to the owner about the shipping, and the customer service was stellar. I used the product today, smelled soo good. I got the calming lavender for my bath. I took a great nap after lol. Will definitely buy again! Thanks. - Ashley

⭐⭐⭐⭐⭐

This is such a beautiful body oil and feels just as amazing as it looks. It's very hydrating, smells natural, and feels "creamy" if that's possible. Sinks right into the skin and helps tremendously with dry skin/eczema. Shipping was fast, I received mine within a couple of days. Thank you 😍 - Ashley

⭐⭐⭐⭐⭐

I have ordered several times and tried 5 different scents. These salts are beautiful; so fresh and authentic. Thank you so much for the quick shipping and wonderful customer service. I will be back. - Katherine

⭐⭐⭐⭐⭐

These are absolutely gorgeous. They packing was impeccable, the thank you card included was a thoughtful gesture. I can't wait to watch my friend open these for her birthday! Thank you so much and I will absolutely order again! - Tricia