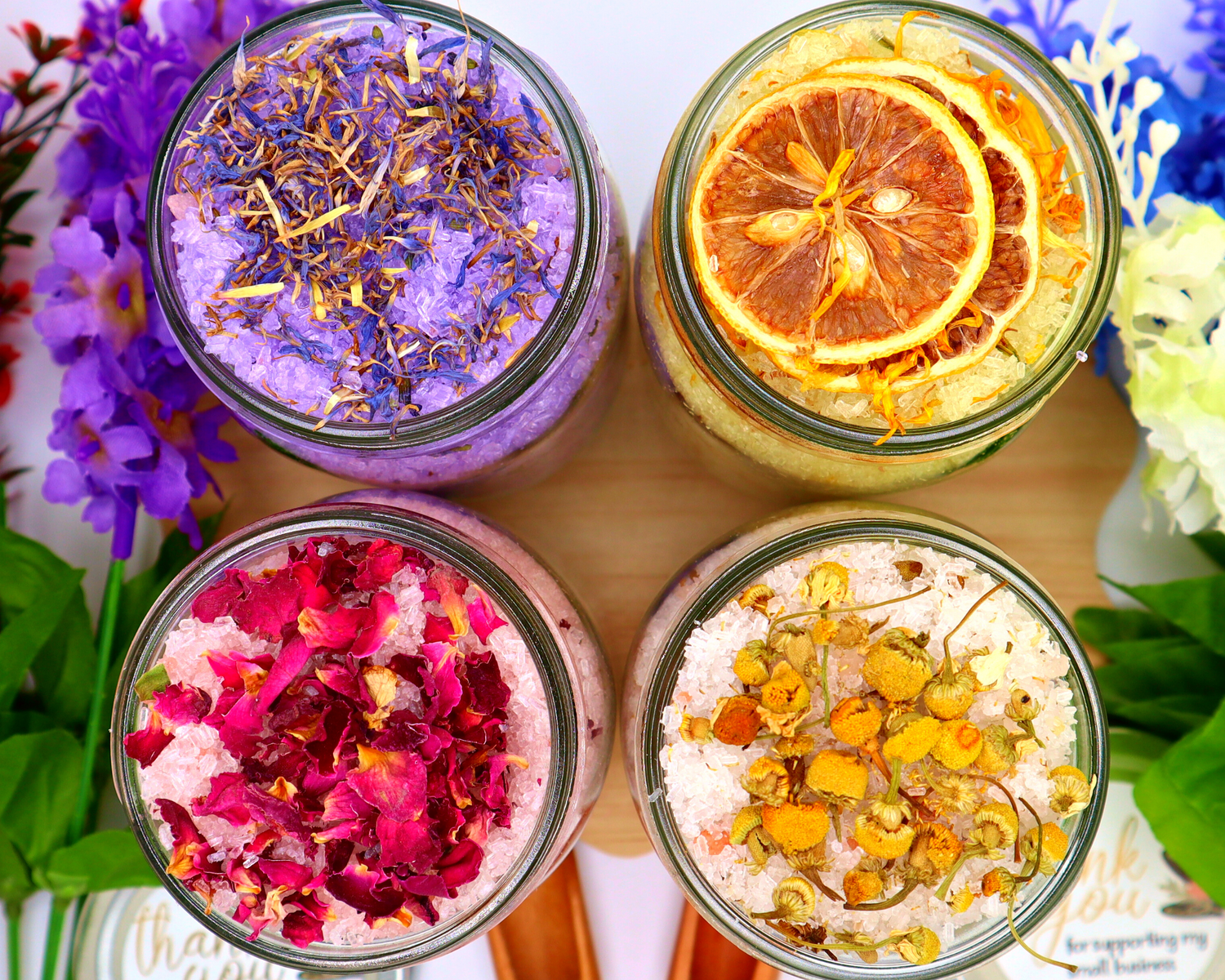 Handcrafted Bath Salts
Indulge in the ultimate relaxation experience with our handmade bath salts. Our blends are perfect for an aromatherapy soak after a long day.
Shop now
Reviews From Customers
Review from Chole

⭐⭐⭐⭐⭐

"Absolutely love the oils I received !! I've been using it everyday & it's been extremely helpful for my eczema. My daughter & boyfriend decided to use them as well & now it's a part of my entire house's routine. Seller is so sweet & made sure to package the bottles in a way that ensured they arrived in perfect condition. I can't wait to order more! :)"

Review From Cid

⭐⭐⭐⭐⭐

"The seller is so nice and the products are great! I found them on tiktok and bought this 3pk. I took a bath that evening I got it (which was pretty fast) i used the rose one it made my skin so nice and soft! It felt great. Its more than worth the price!"

Review From Alina

⭐⭐⭐⭐⭐

"I am in love with the products I bought! I gifted the vanilla lavender oil and kept the rose oil and we both love it so so much. Helps ease my eczema and it feels so soothing. Makes my skin incredibly soft and perfect for moisturizing after shaving❤️"
The Story Of My Brand
Once upon a time, I came across an article about the benefits of all-natural bath salts. Intrigued, I decided to give it a try.
I began experimenting with different natural ingredients and eventually created my own unique blend of bath salts. I found that the combination of Epsom salt, Hamayalan pink salt, and essential oils helped me to relax and unwind after a long day.
Feeling inspired, I decided to start my own business and share my creation with others.My mission is to help people all over the world relax and unwind with our all-natural handmade bath salts.